Hialeah's
Metal Roof Repair - FREE Inspection & Quote
Repairing something is never fun. You have to go through the entire process of finding the materials, tools, and even some professionals to do it for you. Therefore, if you can avoid them at all costs, that would be for the best. However, we all know some are impossible to prevent or avoid and the only solution is to work with them and fix everything as soon as possible.
In the case of performing repairs in your roofing system, here is one thing you should never forget: you cannot do it alone. Roofing projects and problems should not be handled for you not because they are always difficult or something similar but rather because they are dangerous. Just imagine standing on your roof and falling out of nowhere. This can happen easily and without any problems.
You would be surprised by the number of accidents that take every year in the United States due to the number of people that take those repairs on their hands and without the proper equipment—to add one more thing to the problem. Therefore, what would we recommend? Always get a professional and qualified roofer to deal with this. Depending on the roofing system you have installed, you will need a specific service and company.
For clay tile roofs or slate ones, you cannot use a roofer that is specialized and qualified in asphalt or concrete ones. You need to find someone who is not only experienced in roofing overall but also in the one you have in your property. This can be super difficult to do in Miami-Dade County not because you will not find options or experts but rather because you will find too many.
So, you will need to focus on a few things:
Try to find the one that fits your roofing system.
Make sure it can reach your property and is near your area.
It must have a good reputation and offer good services according to feedback.
Take the time to consider several ones and don't go for the first option available.
And do not forget the rates and costs.
If you own a metal roof on your property, you will have to struggle a bit less compared to others.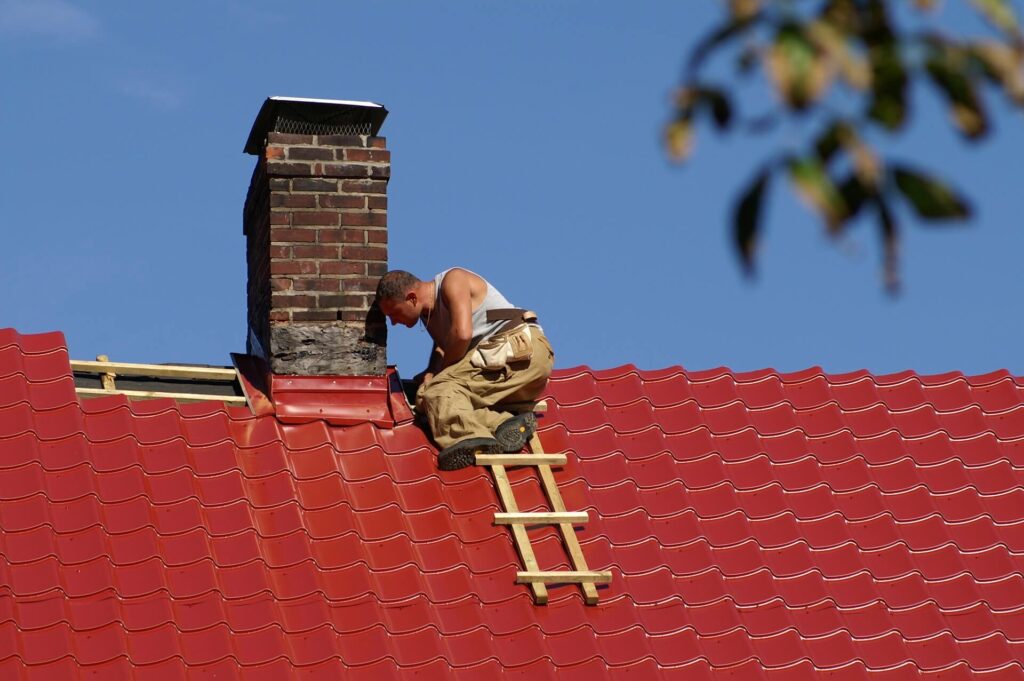 Our company Florida Metal Roofers of Hialeah can help you with every repair that needs to take place no matter how serious or simple it is. Fortunately, metal roofs do not give too many problems when they are properly installed—so you might want to look out for the right installers and roofers during the first installation. Most of the repairs are very small ones like replacing some fasteners, putting them in their place since they are out, or covering some holes and getting to fix certain joints. 
Those are usually handled in one day or only a few hours according to how many they are and the size of the property. But what about the serious repairs? Like gutter in the stucco, filtrations, water all over the place, or just a poor installed roof that is not meeting its role? Our professionals are more than capable to deal with all of them as long as you allow us to do one thing: an inspection. 
Inspections are quite important when a repair needs to take place because we need to determine how serious it is. Sometimes, a simple hole or joint can start a huge problem and cause accidents, mainly for us that are the ones who will be walking on the roof. 
Safety is definitely our priority and not only for our roofers but also for you and everyone else on the property. So, we are not going to negotiate the need of inspecting it before doing something. Besides, it is beneficial for you since sometimes property owners get to save money. There are situations where the huge problem ends up being a small one after all. 
How can you have access to our repair services?
It is simple to contact our experts since we make sure to be available in every city and town where you can find our offices. But before getting there, we want you to know that whatever you think the problem is, sometimes it can be handled during maintenance.
We are not talking about performing maintenance so far, but some small repairs can be handled during one. Therefore, this is why it is important to do it periodically. Thankfully, you don't have to do it every month or even more than 3 times in a year.
Metal roofs are durable and can last for decades, which allows you to do it even once every year. But make sure you are conscious about the damage your roof receives and this will save you a lot of time and money. Now, going back to how you can get us to repair your metal roofs, just call or email us.
People usually have some emergencies when contacting us for those services. So, if you are one of those, you can count on us for most of the time of the year. Our contractors and roofers are quite professional and available in most parts of Miami-Dade County, which means you should not have any problems with getting access to them in terms of location.
Just make sure to let us know where you are located beforehand. In this way, our team will be more organized and prepared to go to your property. Also, is your property residential or commercial? How big is it? 
We want to know some details when you contact us so we can get an idea of how much time the inspection or even repair you are thinking about will take. Some property owners take the time to ask us for a quotation, but we will need to know what is the real problem before doing so. That being said, what do you need so far? 
For any repairs, just contact us right away and we will be there for you within a few hours.
Time to Replace Your Roof? We Can Help
Considering roofing replacement? When it comes to roofing projects, many homeowners rely on professionals to get the job done. At Florida Metal Roofers of Hialeah, our specialists stick to all the industry standards when installing metal roofing on both residential and commercial properties. Therefore, you can be sure of getting a sturdy roof on top of your house. As a result, you can get the best services from our company in the following fields;
What Locations do we Serve?
Florida Metal Roofers of Hialeah is a name you can trust and rely on. Our metal roofing services were limited in Hialeah, FL when we started. But with time our company has expanded and is now serving over ten locations within Florida.
It shows how reliable we are. Here are some places within Florida, where you can access our world-class metal roofing services: –