Hialeah's
Metal Tile Roof - Best Roofing Contractors
Do you think tiles are popular among property owners? Because we believe they are. When you look at a residential property in Miami-Dade County, and we are literally referring to most neighborhoods and areas, you can see at least half of them with tile roofs. Tiles have gained popularity over the years thanks to the finish they can offer you and how neat they look.
To be honest, it is hard to not like them. You can obtain either a traditional or modern look depending on what you want and the specific material you choose for the tiles. If you don't believe this, just take a look at some examples such as clay and concrete tiles. Then, try to look at slate and asphalt tiles as well.
All of them might look similar to you when you don't know too much about them. But when you take a closer look and detail the differences between each one, you will agree with us with the fact that they are not the same. Some will have a matte finish while others will look shinier. Of course, the material of the roof always depends a lot on the final result, but you still have to consider the paint and coating you are using.
Based on the ones you choose, you can obtain completely different results even when using a material that would not give you that usual style or result. Why are we telling you all this? Because what took you here is the idea of either changing your roofing system for a new one or getting some tile roofs for some new constructions. Whatever it is, we are sure you are interested in getting this design on your property as soon as possible.
The problem is that with so many options out there, how can you know which one is not only the best but also will give you what you want? With the 'best' we are referring to the benefits any roofing system should have even when you already know you want tiles. But which one are those benefits? Well, putting aside the fact that you want tiles for your roof, you need to keep in mind that according to the material you choose as well, you will get a more durable or long-lasting roof.
Therefore, it is not that simple to pick just one that looks more beautiful and stunning and get it installed as soon as possible. Many property owners don't know how hard it can be to choose a roof, and you are just reading a few parts of it. But don't worry, having an idea of what you want works perfectly, you only need to make sure that you are making the final decisions properly by being well-informed.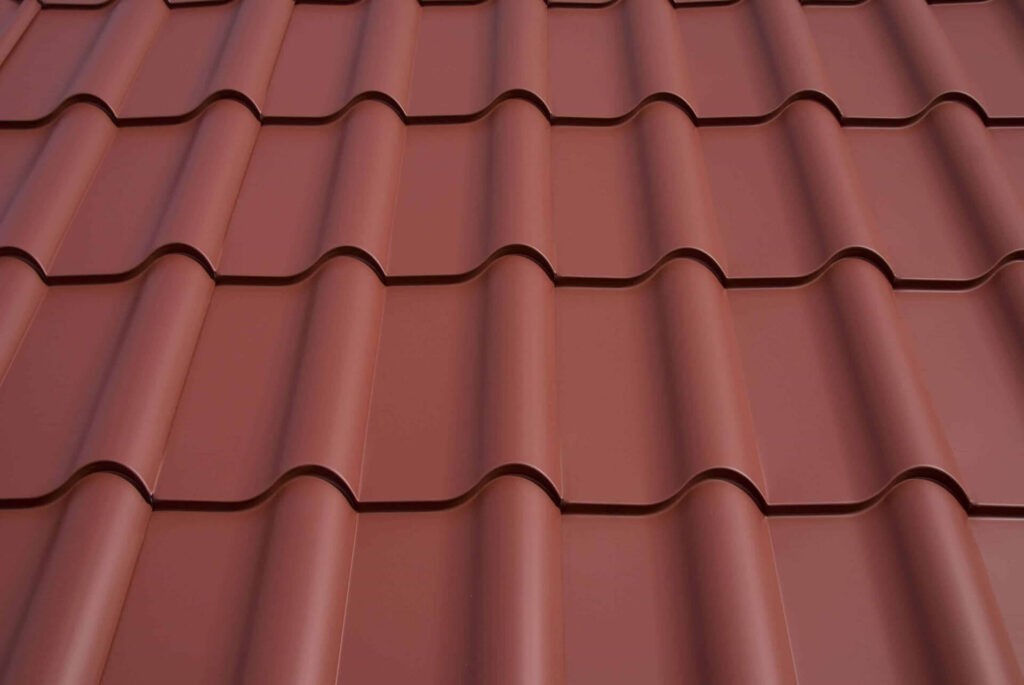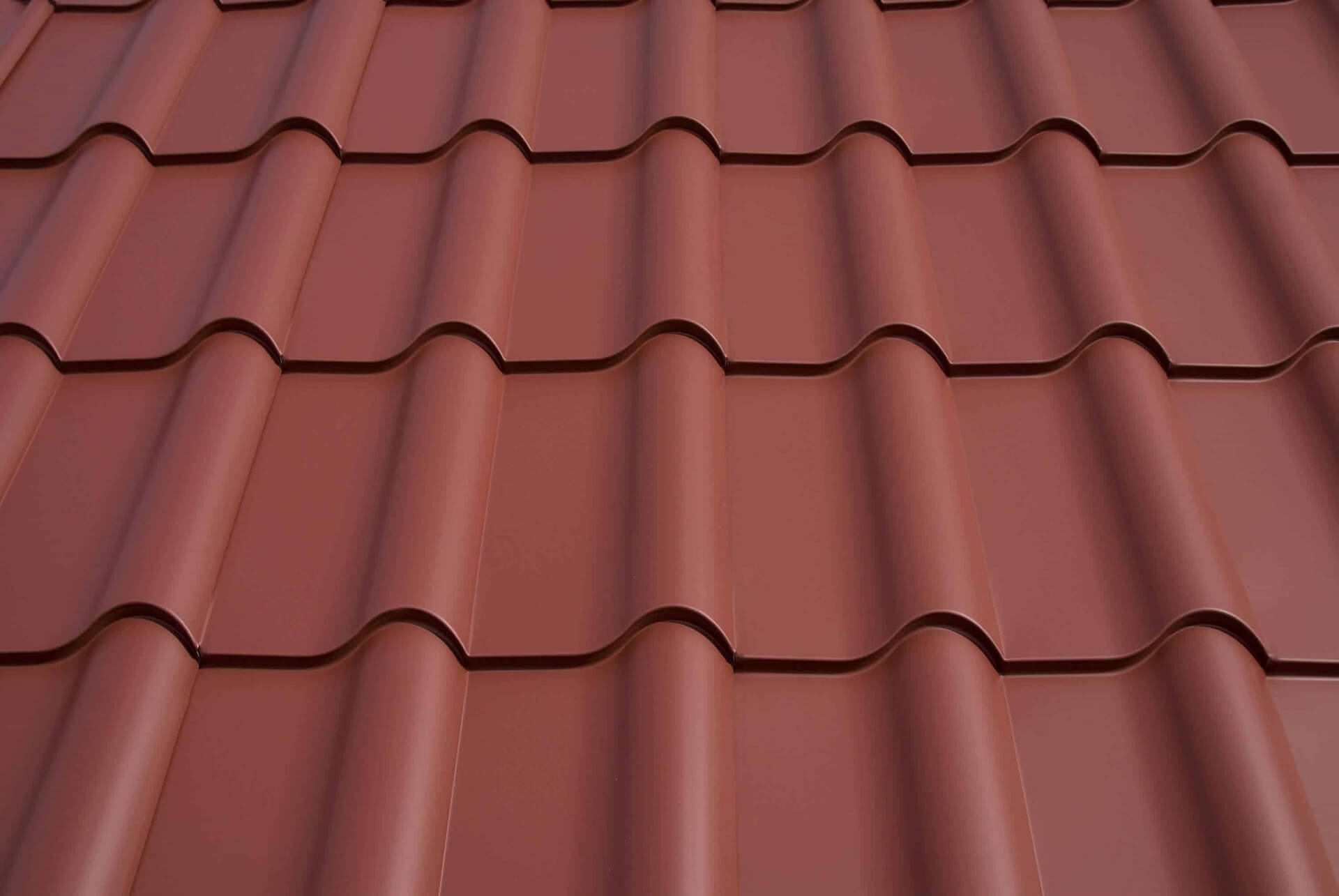 So, here is when choosing or picking starts: what material do you want to use? The previous ones we mentioned are good options depending on your budget and how much you are willing to invest in the long-term. Slate and clay are not exactly cheap but rather premium roofing systems regardless of the design you choose. But asphalt and concrete sound just right and there is a reason why they are favorite among property owners: because they are affordable but can also look good. 
Now, what if we tell you can get a premium design for the price of asphalt or concrete? Metal tiles are incredible and you should give them at least a look if you are so sure about going for tiles. Usually, people go for asphalt in those situations because they are cheap more than anything else. But they are not durable and instead of saving you some money, they will make you spend more in the future due to the ones you will have to replace and the repairs that will take place. 
With metal ones you will not have the typical problems of cracking., braking, shrinking, or anything similar. After all, have you ever heard about a metal tile that cracks out of nowhere? We doubt it. You might have problems with some holes and leaks since they are not invincible, but you can expect better performance for sure. 
Now that this is clear, we can move onto the design aspect that is probably driving you crazy. First, no, the roof will not look shiny all the time if you don't want to. We mentioned before that coating and paint are important, and you can easily get a different finish in metal tile roofs thanks to them.
You can get any color, even texture, and mimic some other tile roofs. Overall, metal tiles are amazing to mimic several designs in the market and we know you will be happy about them once you notice what is possible. For this, you can rely on our company Florida Metal Roofers of Hialeah. We have experience with metal tile roofs and metal roofing in general since we have been in the industry for over three decades.
We know they are promising and people we have helped with them ended up more than happy with the results. They easily got a slate or clay roof without effort, and have been saving money during all these years. You can go for whatever you want and we will make it happen thanks to our well-qualified and trained roofers.
Some extra information
We know you are still a bit unsure about going for metal, but we can show you several results achieved with them. We don't even need to go too far with all this since we are sure there are a few properties near yours that have metal tile roofs installed. And it wouldn't be weird if they were installed for us if they are located in Miami-Dade County. 
We can take you to them and you will be able to see how you can obtain a traditional, modern, or unique design for your home or business. Just say the words and we will be there for you. Also, our company can handle any future services related to your metal tiles. 
Like repairs, maintenance, and many others. Count on us for anything in mind that involves them and you will never be disappointed with the results.
Time to Replace Your Roof? We Can Help
Considering roofing replacement? When it comes to roofing projects, many homeowners rely on professionals to get the job done. At Florida Metal Roofers of Hialeah, our specialists stick to all the industry standards when installing metal roofing on both residential and commercial properties. Therefore, you can be sure of getting a sturdy roof on top of your house. As a result, you can get the best services from our company in the following fields;
What Locations do we Serve?
Florida Metal Roofers of Hialeah is a name you can trust and rely on. Our metal roofing services were limited in Hialeah, FL when we started. But with time our company has expanded and is now serving over ten locations within Florida.
It shows how reliable we are. Here are some places within Florida, where you can access our world-class metal roofing services: –