Hialeah's
Metal Roofing Installation, Replacement, & Repairs Pros
It is not simple to make decisions about your property and how it looks. There are way too many options to consider and trying to get everything in place just as you want them to look and also work will be one of the most difficult tasks. Now, is it impossible? Of course not! If it was, no one would ever try to do something different about it.
The thing about working on the appearance of your properties is to take it easy more than just push yourself to get the final result or make decisions. It can be tough to consider every option available in the market for any part or area of your property you decide to renovate, install, or maybe remodel. So, instead of getting way too overwhelmed with everything and make the wrong decisions, take your time with this.
Now that this is clear, let's move on to one area of your property in particular: your roof. Roofing systems can be tricky for several reasons:
They might look stable, durable, and long-lasting, but you need to make sure the materials you are using offer those benefits.
Even when you have an idea in mind there are dozens of options that can deliver the results you want and are looking for.
You need to make sure it is what you want but you also NEED. Don't let the look or design of a roof make the entire decision by itself without considering the rest of the elements and aspects.
You cannot handle roofing problems or projects by yourself. Therefore, it is necessary to get access to professionals and qualified roofers.
When you keep all this in mind, you will be able to make well-informed choices and get the roof you not only want but also need and deserve. That being said, what is the option you should try to go for?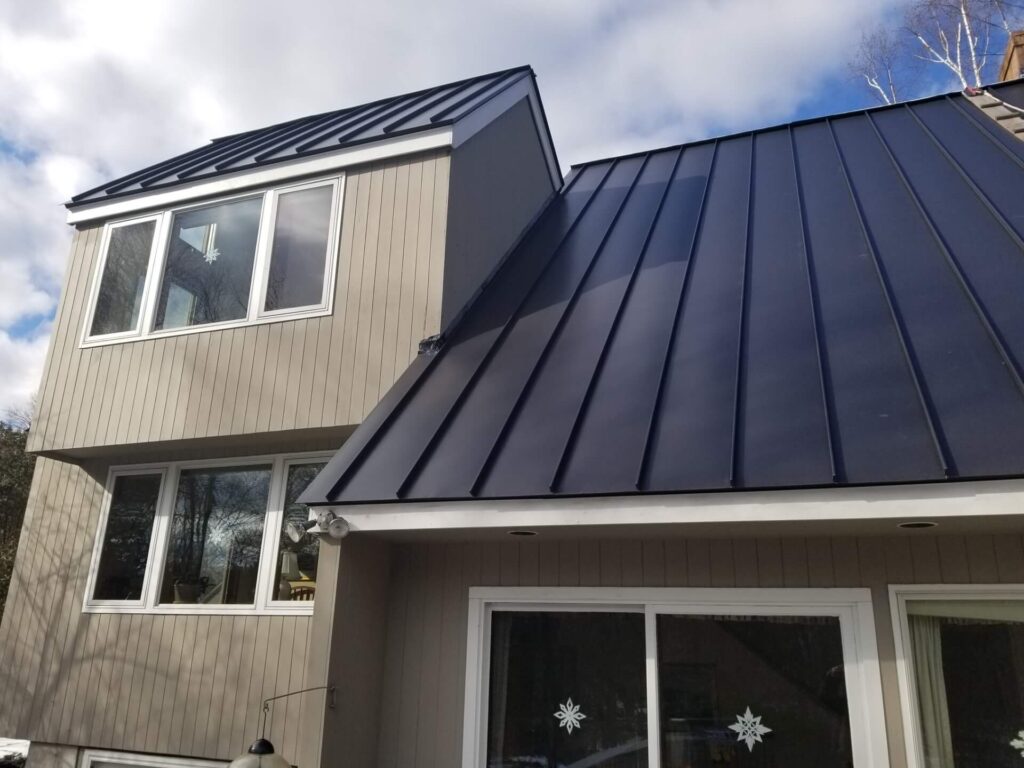 Since there are many options in the market, we want to make sure to help you get access to not only the most popular ones due to their designs and appearance but also the most durable and long-lasting ones. Our company Florida Metal Roofers of Hialeah is specialized in metal roofs and every service that comes with them. And if you are thinking about our suggestion just for this, well, we promise you will not regret the decision. 
Metal roofs are durable and can last for decades without problems. But the issue with them is that they have not gotten all the recognition they deserve. Instead, people have really bad concepts about them in every single aspect: designs, profiles, looks, durability, longevity, and so on. Well, we want to make sure we clear this right now. 
Since metal is a durable material—which we do not have to mention again—, there is an excellent result when you put it into panels, shingles, or tiles. As for longevity, people doubt it for two reasons: rust and corrosion. But since those aspects and problems can be dealt with the right coating layer and even paint, you do not have to worry about them.
And since the metal will not give you usual problems with simple sources damaging them, you can understand from where those two benefits come from and why we have to point them out. Now, the design is the next story and probably, what you think about the most. You might be hesitant about it since the metal roofs you see most of the time are those installed in factories and some industries—commercial buildings.
But those are usually chosen due to the previous two pros of metal roofs and as a result, property owners of those places do not take the time to go for one that looks good. Of course, there are exceptions to this. To begin with, we are sure you are not certain about the other metal roofs in the market nor know about the hundreds of roofing systems like this installed in residential and commercial properties equally.
Metal roofs can look just as you want them to look: like cedar shakes, slate or concrete tiles, concrete tiles, and whatever comes to your mind. This is possible for several reasons:
You have 4 different materials: aluminum, zinc, steel, and copper. According to the one you choose you can obtain a different result.
You have to keep in mind the other elements such as coating, paint, textures, and other layers.
Since you have panels, shingles, and tiles available in any of the previous materials, you can bet on different designs.
It is all about making decisions and considering the right options available according to the design and style you want to obtain. What we can tell you is: metal roofing will never be a bad choice.
Just take the time to not only read this information and details but also get help from our experts. At Florida Metal Roofers of Hialeah, we are experienced and qualified in any metal roofing service and system. You can contact us to deal with all your projects and problems. 
Just make sure to let us know your doubts. We know there is a lot you still do not know or understand about metal roofing, and besides being roofers and contractors who will deal with the hard work, you can count on us as your advisors and people who can deliver guidance. We will make sure you get all the information about the metal roofs you want or are considering and install it in your residential and commercial property. 
But if you already have one, you can rely on us for the usual maintenance and repairs, among other services like re-roofing, retrofitting, and so on. You can count on us for anything and if you do not believe us, just have a look at the rest of our services. Metal roofing basically involves everything we can do and anything related to it, so if you are not sure about what you need or want, you can definitely go for this one. 
Time to Replace Your Roof? We Can Help
Considering roofing replacement? When it comes to roofing projects, many homeowners rely on professionals to get the job done. At Florida Metal Roofers of Hialeah, our specialists stick to all the industry standards when installing metal roofing on both residential and commercial properties. Therefore, you can be sure of getting a sturdy roof on top of your house. As a result, you can get the best services from our company in the following fields;
What Locations do we Serve?
Florida Metal Roofers of Hialeah is a name you can trust and rely on. Our metal roofing services were limited in Hialeah, FL when we started. But with time our company has expanded and is now serving over ten locations within Florida.
It shows how reliable we are. Here are some places within Florida, where you can access our world-class metal roofing services: –