Hialeah's
Metal Roof Replacement Roofing Team
Sometimes, you just don't want to deal with some projects but mostly problems that knock on your door. However, what else can you do when there is no other way? One of those situations is clearly when you have to replace your roofing system.
Replacing one always brings a lot of work since you need to deal with everything about it: debris, dirt, the materials of the roof, how to get rid of everything, and so on. And with all this, we know what it means: a lot of time and money invested. But since we cannot expect a roof to last forever no matter what we do, it is inevitable to get it done at least once in a lifetime, unless you live in a building or you are always moving to new places.
Most roofing replacements take place for two reasons: the roof needs to be changed either because it is too old or too damaged, or the property owner wants a new one. Believe it or not, the second option is the most common among people in Florida.
It is not a secret for anyone that everyone in the state loves to have their properties neat and looking good all the time. As a result, they are always carrying out remodeling and renovating projects for several parts of their properties. But mostly, floors and roofs.
After all, both of them play important roles in the final design but also the performance of the property. If you are not sure about this or do not believe us, well, it will just take a look at your neighborhood or just think why you are here in the first place. Now, is it too hard to deal with a roofing replacement when it is a metal roof? Not as much compared to other systems.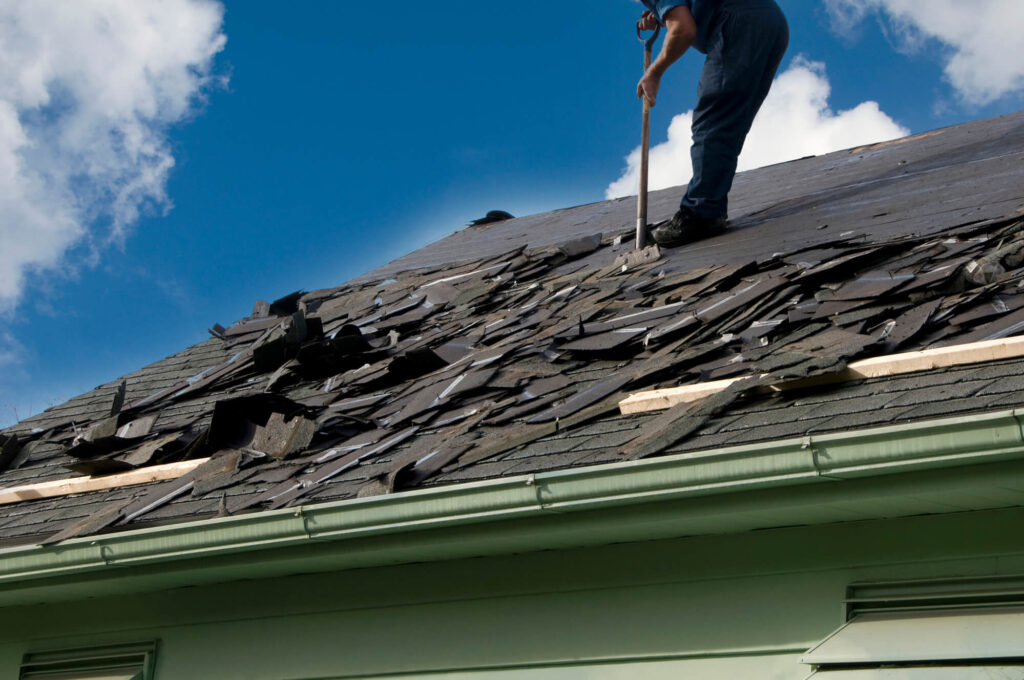 Metal roofing systems are quite easy to handle for two reasons: they are lightweight and you don't have to get rid of dirt and debris. The panels, shingles, or tiles can be recycled and as a result, you don't really need to worry about getting rid of some 'trash'. Instead, you are only thinking about how to remove it without damaging the panels more than they probably are so they can—maybe—be used in other things.
Keeping all this in mind, here is the thing: you don't really need to think too much about this project whenever it is necessary or wanted. You will not have a hard time as long as you have well-qualified and trained roofers doing the job.
Our company Florida Metal Roofers of Hialeah offers the best roofers in the metal roofing industry that will not only get rid of all the metal roof that is all or you don't want anymore but also guarantee the best installation for the new one.
Installing a metal roof is not simple, and since replacement includes both removal and installation, we just found it necessary to mention. The issue with installations is that they can be simple in terms of how much work it will take. But they are difficult when it comes to obtaining the best result and guaranteeing there will not be problems in the future.
That being said, do you need to replace your metal roof? Here are the steps you need to take:
Want to get your metal roof replaced? We are here all year round and you can get more information when contacting us for the service. 
Time to Replace Your Roof? We Can Help
Considering roofing replacement? When it comes to roofing projects, many homeowners rely on professionals to get the job done. At Florida Metal Roofers of Hialeah, our specialists stick to all the industry standards when installing metal roofing on both residential and commercial properties. Therefore, you can be sure of getting a sturdy roof on top of your house. As a result, you can get the best services from our company in the following fields;
What Locations do we Serve?
Florida Metal Roofers of Hialeah is a name you can trust and rely on. Our metal roofing services were limited in Hialeah, FL when we started. But with time our company has expanded and is now serving over ten locations within Florida.
It shows how reliable we are. Here are some places within Florida, where you can access our world-class metal roofing services: –